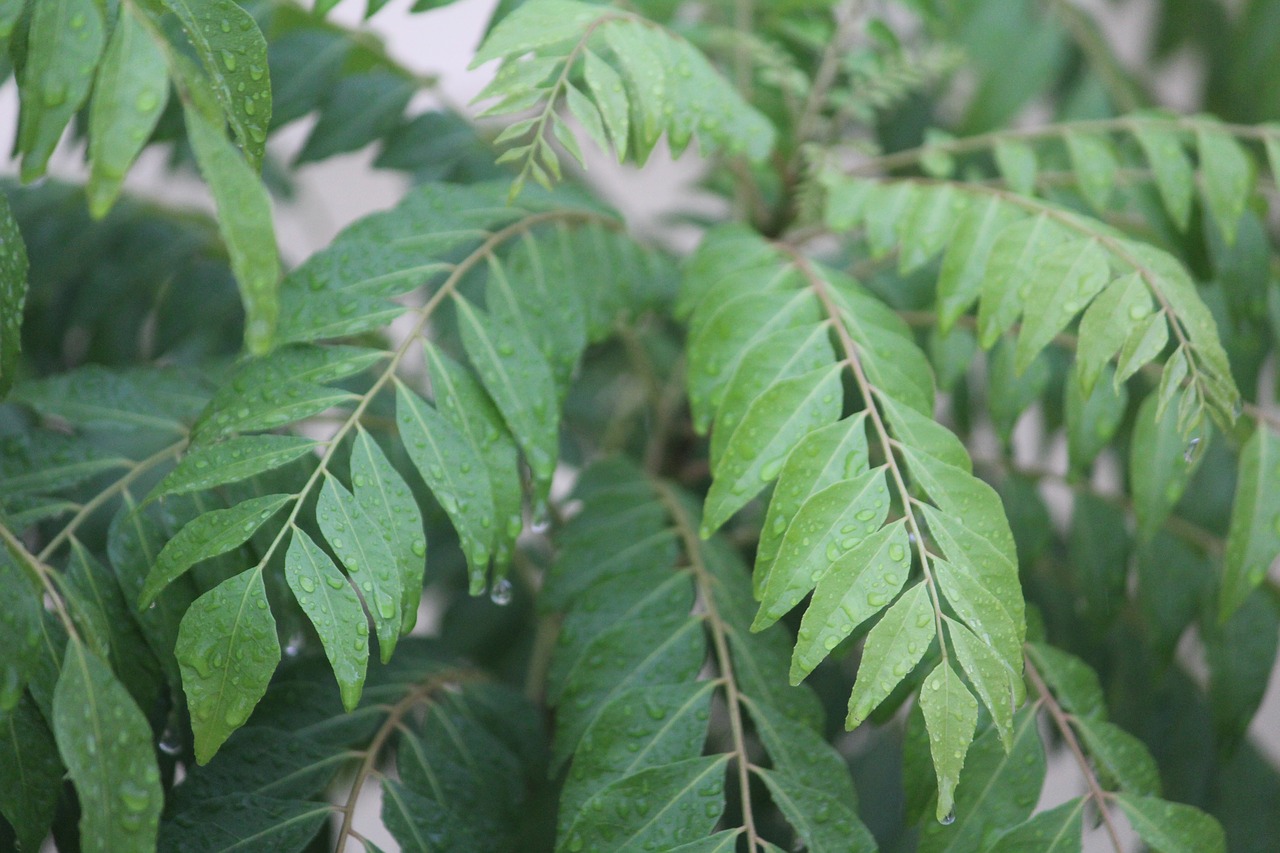 Curry Leaves – A Powerhouse Of Health Benefits
Our versatile Indian cuisine incorporates curry leaves in most dishes, especially in the South of India. While it adds flavor and an aroma to the food, it in fact has numerous health benefits that are often overlooked.
Curry leaves, also called Kadi Patta, have amazing health benefits. Let's take a look at them here.
What Are Curry Leaves?
Curry leaves, also called Murraya koenigii in the world of biology, is a herb that is widely used in cooking. It originates from the curry tree.
Curry leaves contain numerous nutrients, including proteins, fiber, carbohydrates, minerals and numerous vitamins. It also contains alkaloids like murrayastine, murrayaline, pyrayafoline carbazole alkaloids.
Traditionally, curry leaves have been used as a medicine to improve digestion and appetite. It was also used as a treatment for diabetes. Besides this, it has been used in treating loose motion, blood disorders, worms, piles and open wounds.
The health benefits of curry leaves are numerous. Let's take a look at what it can do for your health.
Nutritional Content Of Curry Leaves (per 100 grams)
Water – 65 gm
Protein – 7.4 gm
Carbohydrate – 4.5 gm
Fiber – 17 gm
Fat – 1 gm
Magnesium – 182 mg
Potassium – 584 mg
Sodium 18.6 mg
Selenium – 17.25 mg
Iron – 9 mg
Calcium – 659 mg
Vitamin C – 24 mg
Vitamin E – 1.8 mg
Beta Carotene – 7.6 mg
Curry Leaves Can Lower Cholesterol
There is a fair bit of data that suggests that curry leaves can lower your cholesterol levels.
In one study conducted in diabetic rats, curry leaf extract administered over 1 month lowered both total cholesterol and triglyceride levels by 31% and 37% respectively.
Human studies have also confirmed the same. In a study looking at post-menopausal women between 45 – 65 years with high cholesterol, an addition of 5 grams of curry leaf powder to their lunch over 45 days –
Lowered LDL (bad cholesterol)
Increased HDL (good cholesterol)
Lowered triglycerides (bad cholesterol)
It appears that curry leaves can lower cholesterol naturally. Munch on them when you get a chance!
Protection In Diabetes
The role of curry leaves in managing diabetes is rather complicated.
In diabetes, you will know that there is initially an excess of insulin secretion to try to control elevated blood sugar levels. Over time, the pancreas beta cells, which are responsible for this excess insulin production, become tired and exhausted. This leads to lower insulin levels.
Over a period of time, diabetes begins to affect multiple organs, including the heart, kidney, brain, eyes and nervous system.
Studies have found that curry leaf extracts can protect the beta cells of the pancreas, and normalise insulin levels. It also works on the way muscles utilise the glucose in the blood, increasing it's uptake, improving muscle health and lowering glucose levels.
In a study conducted in diabetic male rats, regular oral administration of curry leaf extract reduced levels of urea and creatinine in the bloodstream. This means that it can protect the kidneys in diabetes.
Similar studies have found that these extracts can protect the nerve fibers as well, making it useful in preventing diabetic neuropathy.
It is believed that the presence of certain trace elements such as zinc, chromium, copper, iron, nickel etc. may be responsible for better blood glucose control.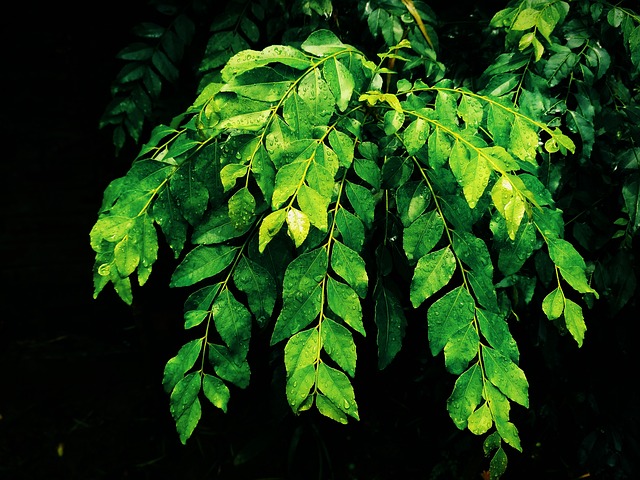 Anticancer Effects
There are many foods that have natural anticancer effects.
The extracts of the bark of the curry leaf tree contain carbazole alkaloids called girimbine and acarbazone, which studies have shown to kill cancer cells in liver cancer.
It may also have some benefit in preventing colon and bowel cancer.
An Indonesian trial found that extract of curry leaves could kill HeLa cells, which are the cancer cells seen in cervical cancer.
Similarly, it may have a protective effect against prostate cancer.
Numerous anticancer mechanisms have been proposed, but most studies are animal studies or lab based studies and not human trials.
Liver Protection
You will know that high alcohol intake on a regular basis can destroy the liver. The carbazole alkaloids in curry leaves have been shown to have a protective effect on the liver cells.
In a study where rat livers were damaged by high doses of paracetamol, curry leaf extract fed to these rats improved liver function and appearance of the tissue under the microscope. This effect is brought about by it's powerful antioxidant properties and ability to lower inflammation.
Similarly, a improvement in liver enzymes is also seen in rat studies.
Antibacterial And Antifungal Properties
Fighting bacterial and fungal infection with medications all the time may not always be possible.
Extracts of curry leaves have been found to possess antibacterial properties. They can fight against common bacteria such as E.coli, staphylococcus, streptococcus and proteus.
Essential oils derived from the leaf has been shown to be effective against powerful bacteria such as Pseudomonas.
The alkaloids and flavonoids that are present in curry leaf can prevent fungal infections as well. It appears to have a negative effect on a wide variety of different fungi.
Curry Leaves Protect Your Brain
Alzheimer's disease and Parkinson's disease are worrying clinical conditions that affect the brain and rob you of your dignity.
Studies have found that curry leaves can improve memory and learning.
Other Benefits
Besides what I have listed above, curry leaves have numerous other benefits.
For example, the oils derived from the leaves can be incorporated in creams and used to cure skin diseases such as acne, boils, itching and athlete's foot.
Curry leaves are rich in vitamin A and calcium, so eating these can strengthen your bones as well.
Of course, don't forget how awesome your food tastes when you add these leaves to it!
Where To Buy
Curry leaves are available with your local vegetable vendor or supermarket.
You can buy curry leaf powder online on Amazon here.
Closing Remarks
There is no doubt that there are numerous health benefits of curry leaves. Make sure that you include them as a part of your regular diet.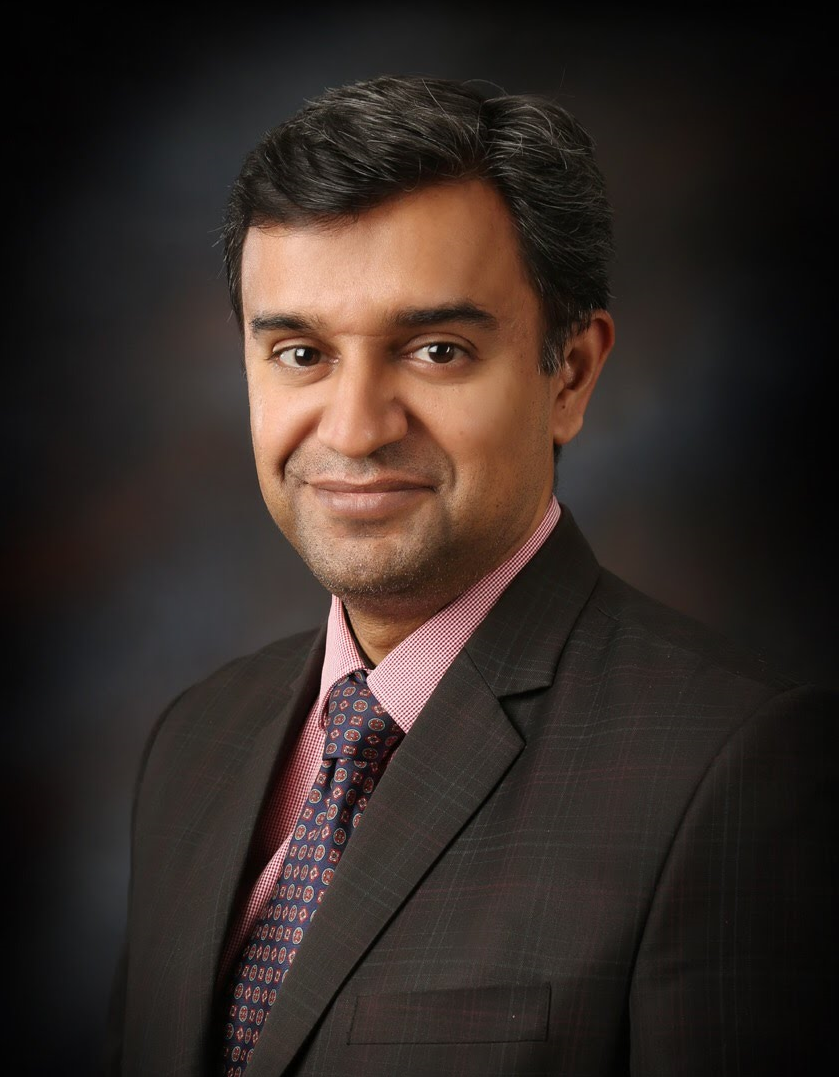 Dr Vivek Baliga is a medical practitioner and the director of a diagnostic center – Baliga Diagnostics – in Bangalore. He specializes in diabetes and heart disease, and is a visiting consultant in Internal Medicine at corporate hospitals. He is married and has one son.