About Dr Vivek Baliga
Dr Vivek Baliga is an allopathic medical professional with over 18 years in the medical field.
Having graduated from the prestigious Manipal Academy of Higher Education (MAHE), he proceeded to consolidate his understanding of medicine by training abroad in various aspects of internal medicine. During his rotation, he completed 6 month posts as a junior doctor in geriatric medicine, cardiology, hematology, gastroenterology and respiratory medicine, before deciding to pursue cardiology as his subject of passion.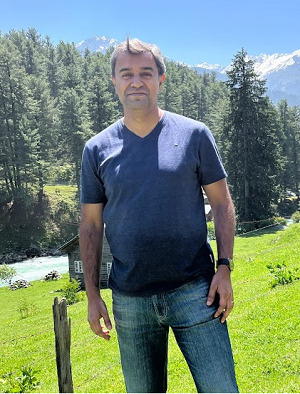 During the course of his training, Dr Vivek Baliga also committed 3 years to conducting research in molecular cardiology, publishing a thesis that you could read here. He continued his training and is certified proficient in echocardiography, a test that is conducted to assess the function and structure of the heart.
After his return to India over a decade ago, Dr Vivek has been a visiting consultant in Internal medicine at Aster RV hospital at JP Nagar. He is a senior physician and cardiologist at Baliga Diagnostics Pvt Ltd, which was set up in 1984 by his father and mentor Dr BG Baliga. He has worked at multiple other hospitals prior to this as well.
Dr Vivek enjoys taking care of patients with multiple medical problems ranging from hypertension, diabetes, fevers, kidney disease and also complex cardiovascular problems such as heart failure and ischemic heart disease. Time and again, he performs cardiac interventions at Aster RV hospital with a team of cardiologists.
In his spare time, he has been involved in research work in hypertension management, and was the state supervisor for the India Heart Study for Karnataka. He is the former secretary and treasurer of the Indian Academy of Echocardiography, Karnataka Chapter.
He also holds a business degree from the University of Phoenix, USA. He has completed numerous certificate courses in cardiology and diabetes as well.
In his spare time, Dr Vivek Baliga is an exercise buff, dog lover and family man.